ABOUT US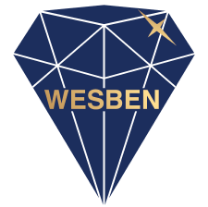 WESBEN DIA-DRILL, established in 1991 is one of the largest manufacturers of Diamond Core Bits, Core Drilling Accessories and exploration tools in India. WESBEN specialize in producing high-quality diamond core drilling tools which are used for mining, mineral exploration, geotechnical drilling exploration and diamond core drilling.
WESBEN manufactures diamond tools of British Standard, Swedish Standard and Wireline standards strictly as per their specifications. Our products include Diamond core drilling accessories, Diamond core bits- Impregnated and Surface set, Reamer shell -impregnated and Surface set Non-Coring bits, Casing shoe and Casing Bits, DRILL RODS, Core Barrels, Casings, Core lifters, core lifter cases, Water Swivel, Hoisting Plugs, Heads, Subs, Recover Taps used in geotechincal drilling/Forage Géotechnique and exploration.
WESBEN has owned an excellent specialized team of expert and the most advance manufacturing technology and equipment. Besides standard products, we also provide customized products according to customer's requirements. We believe in giving our clients "Value for Money"
We at WESBEN aim at excellence, do our best to improve customer service. WESBEN has the advantage of providing premium quality products and the most timely
services.